Asheville Independence Day 5k Course Map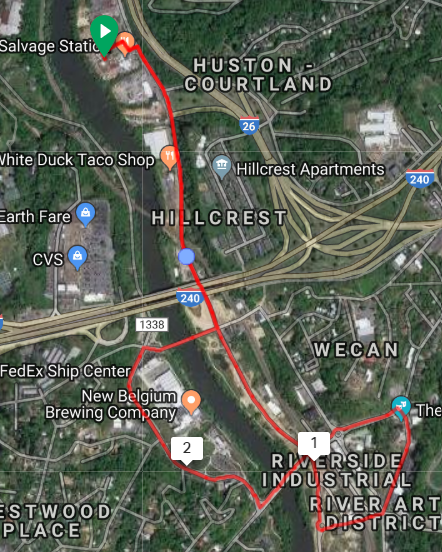 5k starts/finishes at 9AM at the Salvage Station on July 4, 2020 at 468 Riverside Drive, Asheville NC 28801.
The Salvage Station doesn't allow dogs on their property, therefore dogs are not allowed at this race. Strollers are allowed as long as you start in the back of the race group.